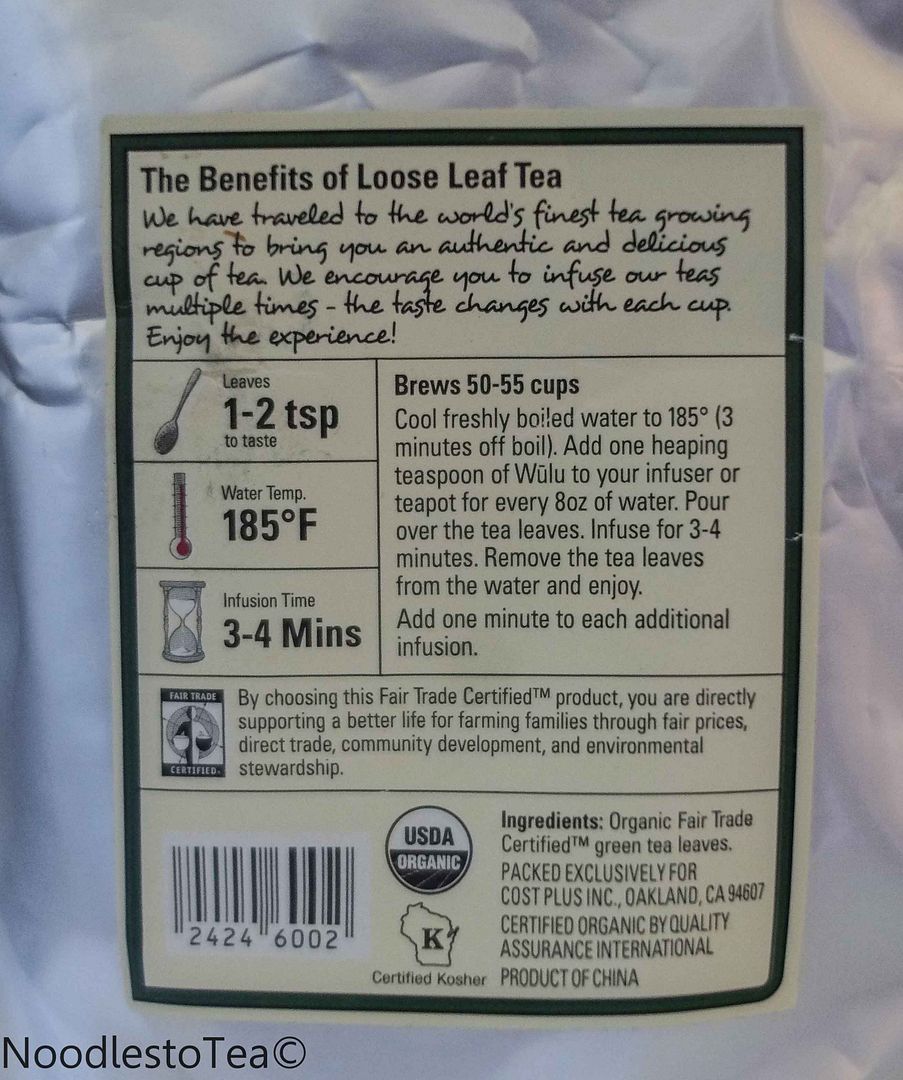 I was given this awhile ago by my mother and added it because it was full leaf green tea that was a product of China. She got it out of World Market and put it in one of my presents one year. I have been using it recently to create some great tasting iced green tea. I usually use a good amount on my pot on the stove and let it steep for a bit before pouring it into my jar that I save it in. Then I put more water into the pot with the tea balls in it and boil the water which lets the tea steep quickly into the water. This causes a strong mix and it is a lot darker and then I add that in my container. I let it sit to cool off before putting it in the refrigerator. It makes great strong tea and I like it stronger then many others I know. I DO NOT sweeten it but I can understand some people wanting this. My version is bitter but earthy which is my thing. This tea has a hard time steeping, I am not sure if it is built to last but it seemed that I needed to use a lot to get something out of it. Also it is Fair Trade Tea and you can still get it at World Market.
Below is what the loose tea looks like and I place it in a tea ball that you can place in a mug, cup or tea pot to enjoy.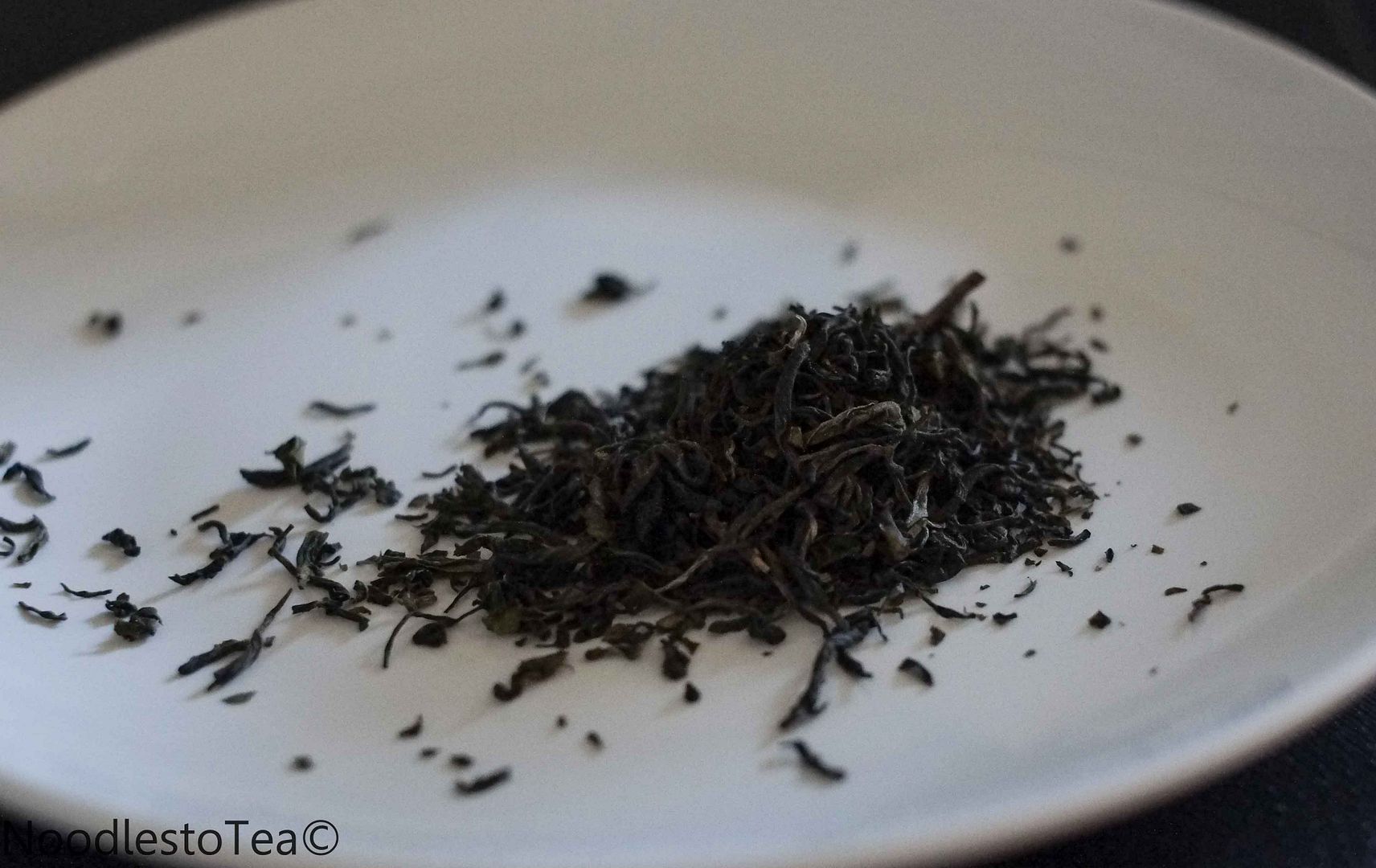 This is delicious. Given I mixed a few other ingredients into it like dried honey suckle and another green tea brand.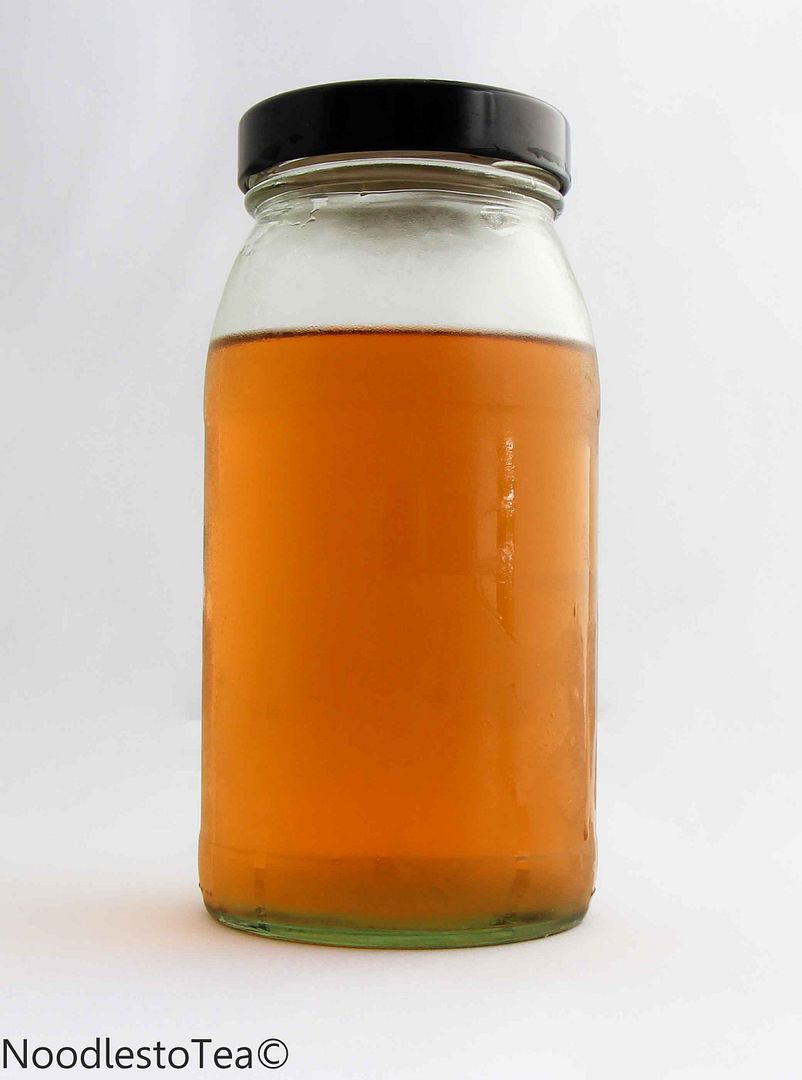 Yummmmm grab some!