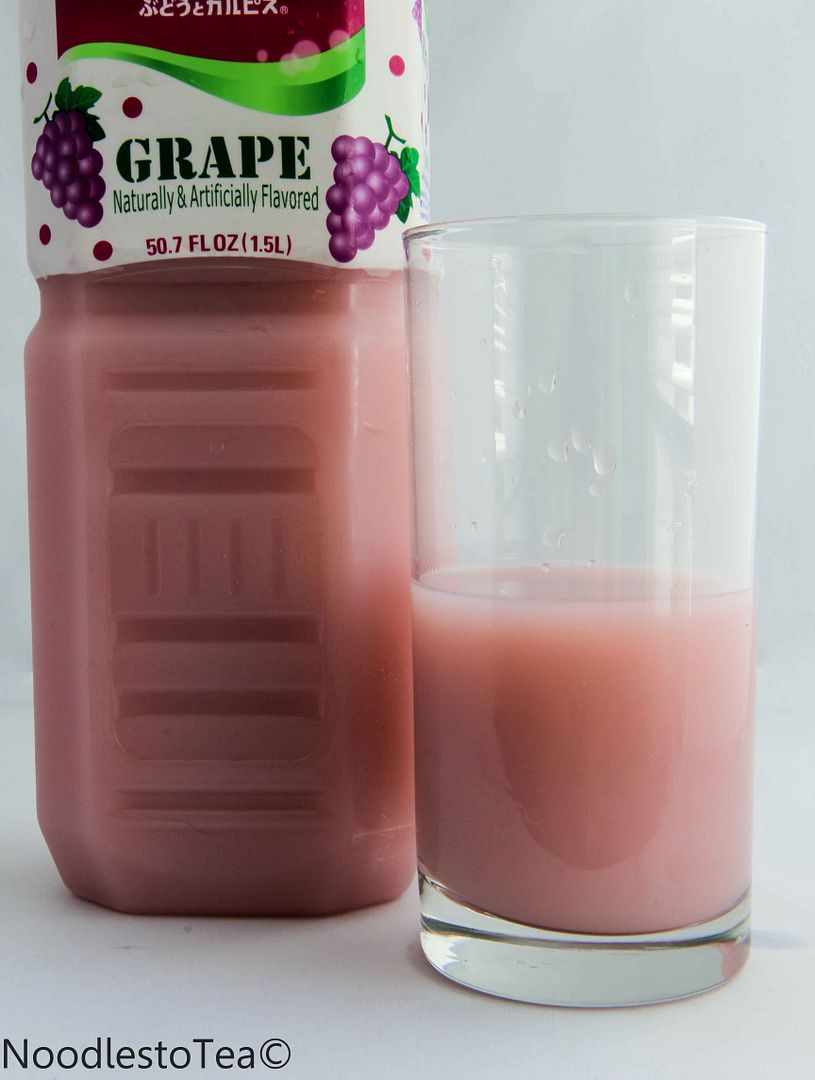 This Calpico or Calpis is Grape flavored and I can say so far is my least favorite even to the original. The color is obviously purple like a purply water. The taste is a lot like grape medicine or those chalky vitamins you got as a kid. Like those Flintstone Vitamins haha. If you would like to try some Calpis that might be more enjoyable to you,
check here for the original
and all things Calpico/Calpis.
I would not get this again and the bottle was the usual $5 and I'd rather pay .50 cents.

It is OK, you can PASS on this