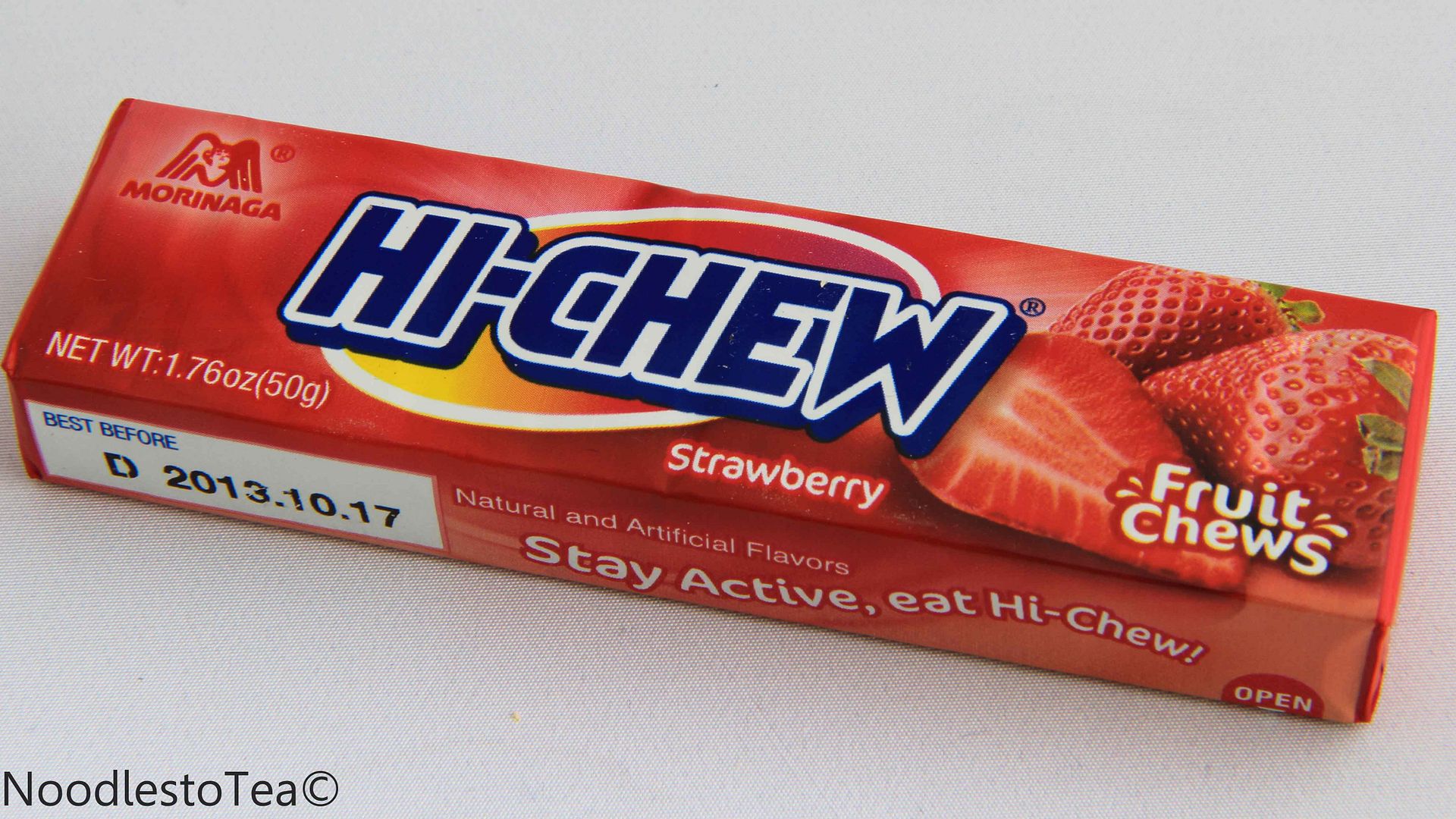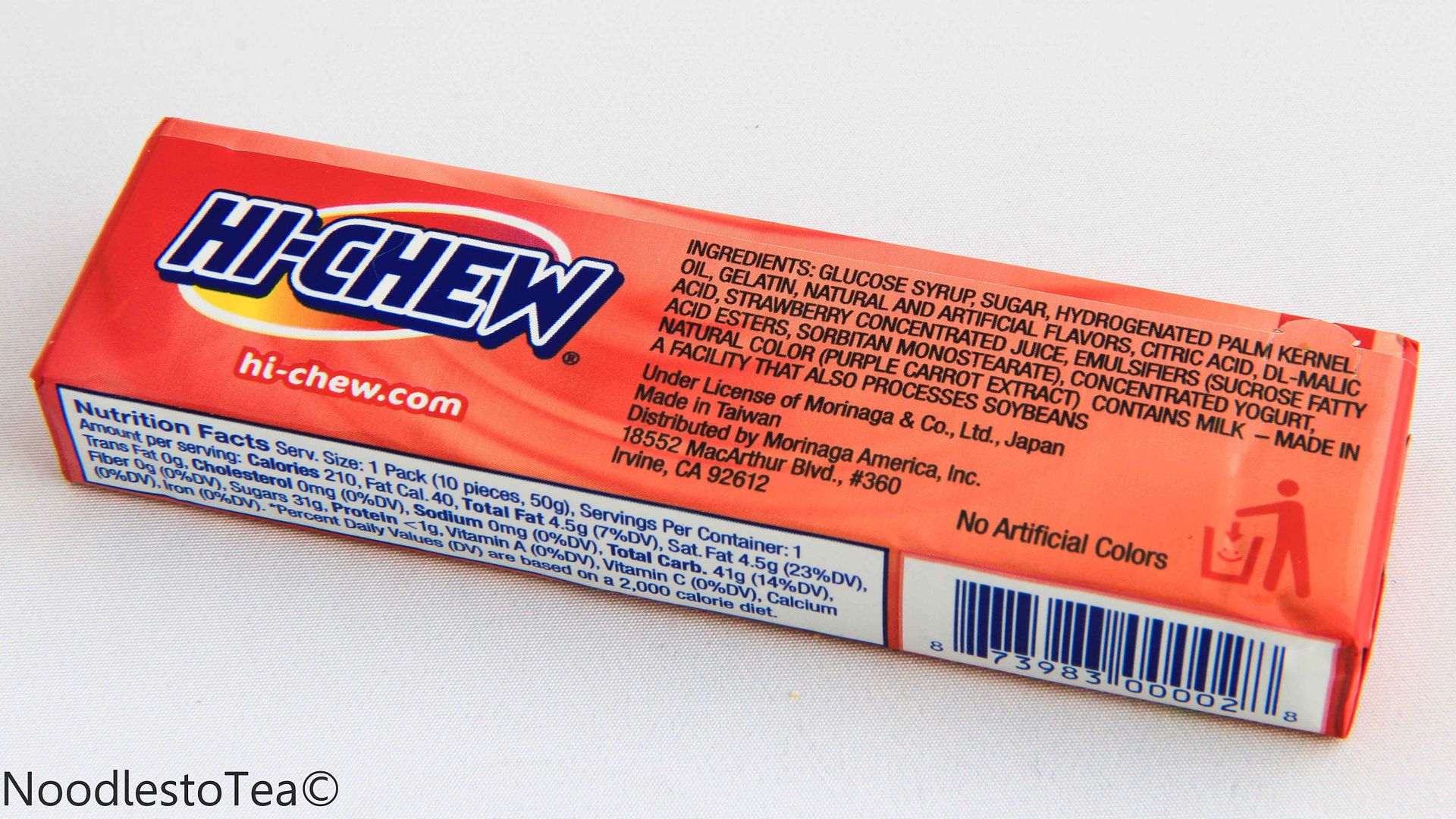 The Hi-Chew candies are really chewy. They are rectangle and usually the flavor are inside. This strawberry one is tangy and sweet. After awhile you notice its chewy soft but gummy.The strawberry flavor is nice and I get these on rare occasions.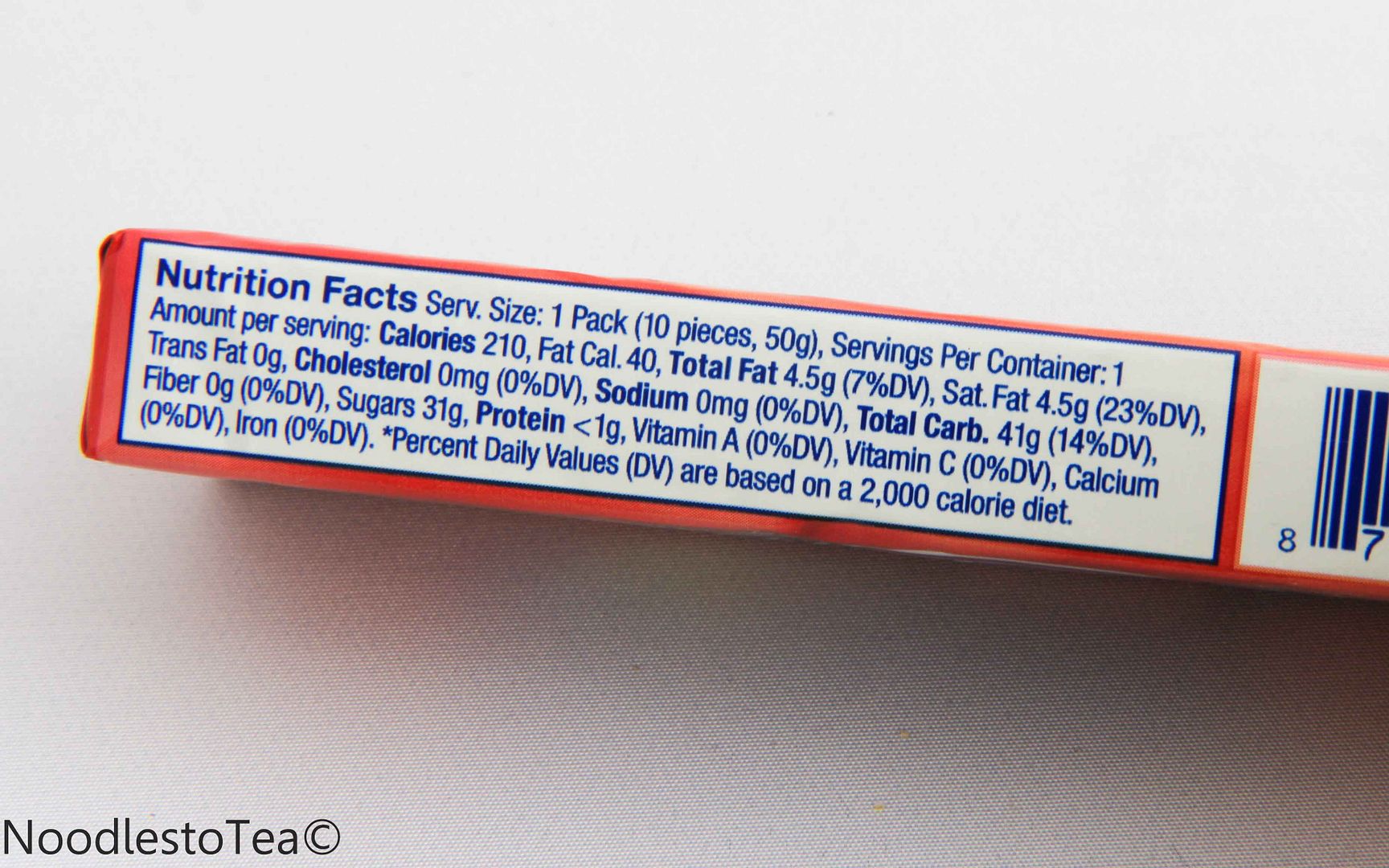 Hi-Chew is a fruit flavored candies that are produced by Morinaga. Started in 1975 and then re-released in 86 in its new shape. The idea behind it was that they wanted to create a chewing gum that was edible because there is a taboo in Japanese culture to take anything out of your mouth. There is a white outer coating and and the flavor interior. There has been 131 flavors since the start (holy crap).
Enjoy some flavors, there are 8 officially out in the United States; strawberry, grape, green apple, mango, melon, peach, banana and cherry is new.