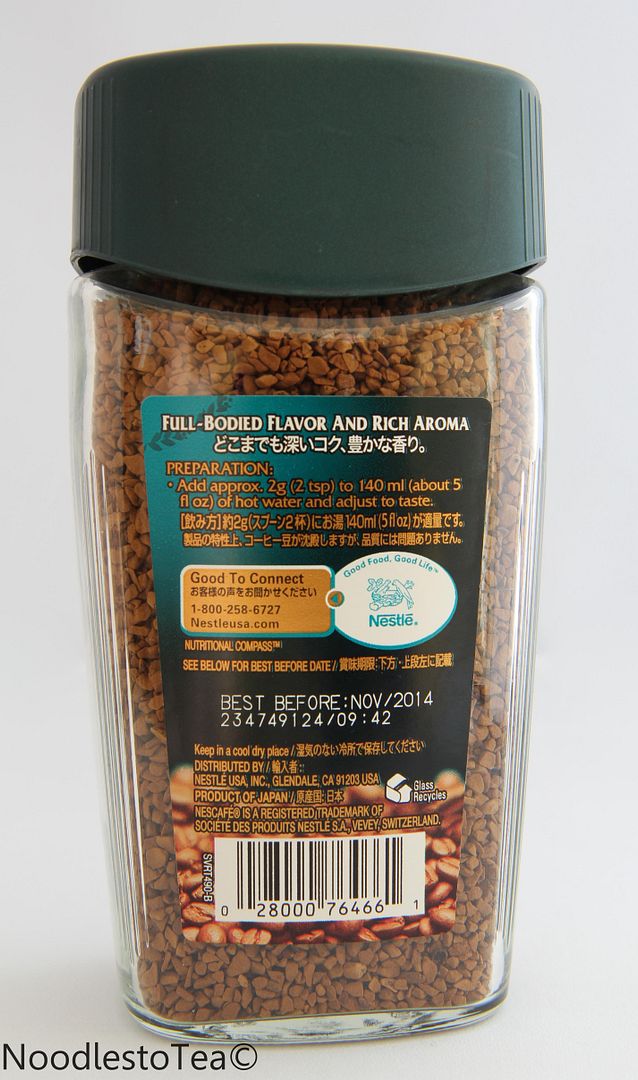 This coffee is an Instant Coffee much like folders or others that you can get in a can. For every 5 oz of water you add a teaspoon of this to it to get a refreshing cup of coffee. I have now had two mugs of it and it isn't bad but it is also not the best coffee that I have had either.
It is President Coffee so I am not sure if it is high quality instant coffee. It is nice if you need to boil water add a few scoops and jet out the door. It does smell nice and I think I have made it to strong. I have had better canned coffee.
Nescafe has been around for a while and I actually have already reviewed a canned Nescafe coffee which was great tasting.
Review is here
I am not sure if it is worth the few bucks that I spent on it when you can get a larger can from a local super market. It would probably taste the same.