Asahi Breweries is a larger brewing and soft drink company that is based in Tokyo, Japan. I mean larger brewery with 40% of the beer market! Holy Cow! It also helped out that they came out with their Super Dry beer which got the crazy for all those Japanese Dry Beers which I am not sure I can get into.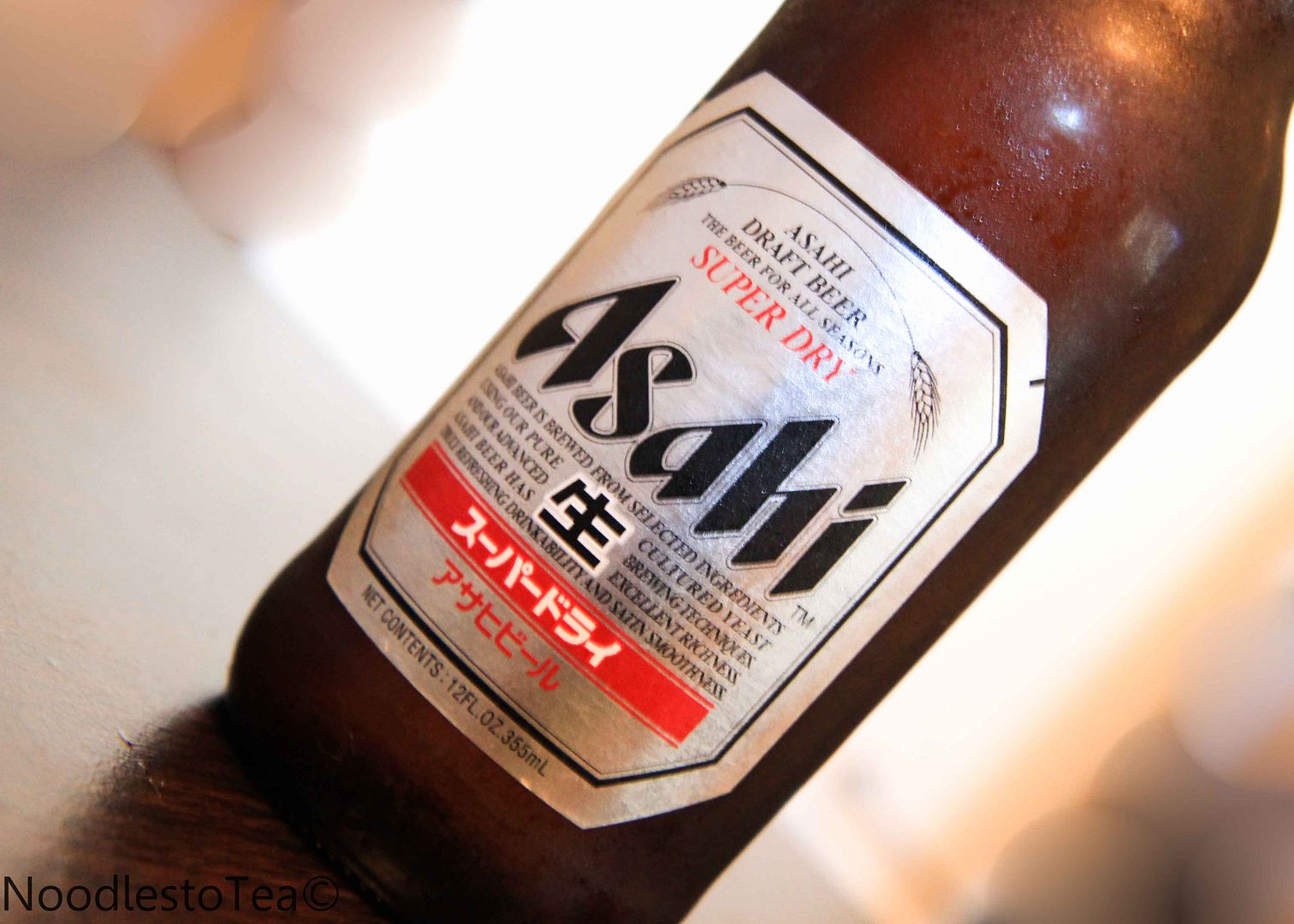 The company started in Osaka in 1889 as Osaka Beer Company and something interesting is that in the first World War the Germany prisoners worked in the brewery.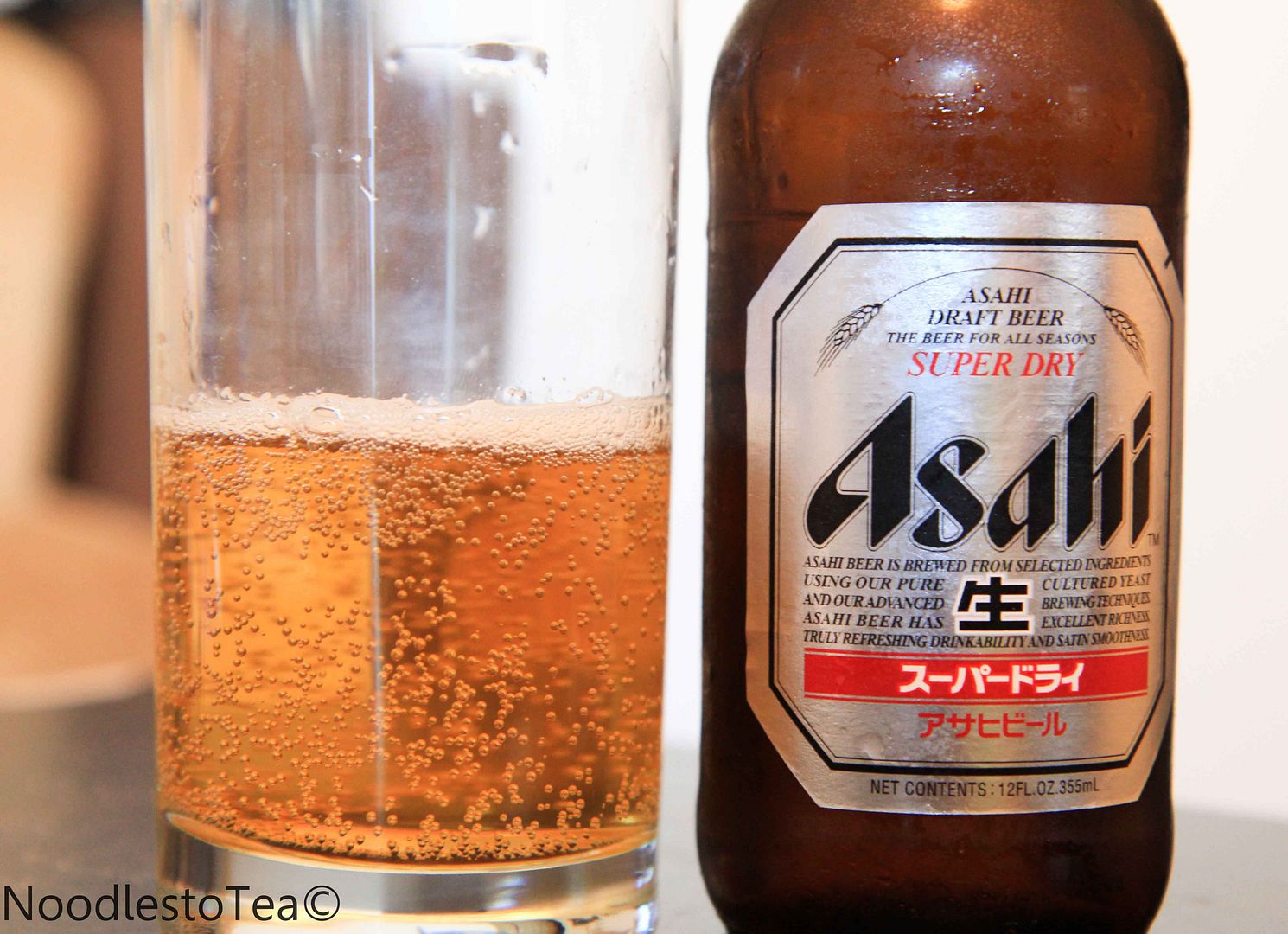 This Super Dry Draft Beer has a strong flavor to it. I couldn't really handle it as I am not crazy about beer so this was a change of pace if you have been drinking some light beers. It is the very first Dry beer and most popular in Japan since 1987. They use a special rare type of yeast to make their beer. It is very crisp and the flavor is definitely there to have.
Ms. Noodle found it was to strong and unfortunate this beer did go to waste for both of us....
info from Wikipedia