Mr. Brown Cappuccino iced coffee is a canned or a bottled coffee that is produced by King Car company that is based out of Taiwan. There are many flavors like original, vanilla (which we reviewed here), espresso, cappuccino, Colombian, Macadamia Nut and Blue Mountain Style. It launched in 1982.
Well as for flavor, I enjoyed the Vanilla Iced Coffee flavor more so then this one and I could live without not having this one again. It was 75 cents once again but I would grab the vanilla next to it in the fridge at the store. The color is a little bit darker then the vanilla and it is smooth like the other but just wasn't me.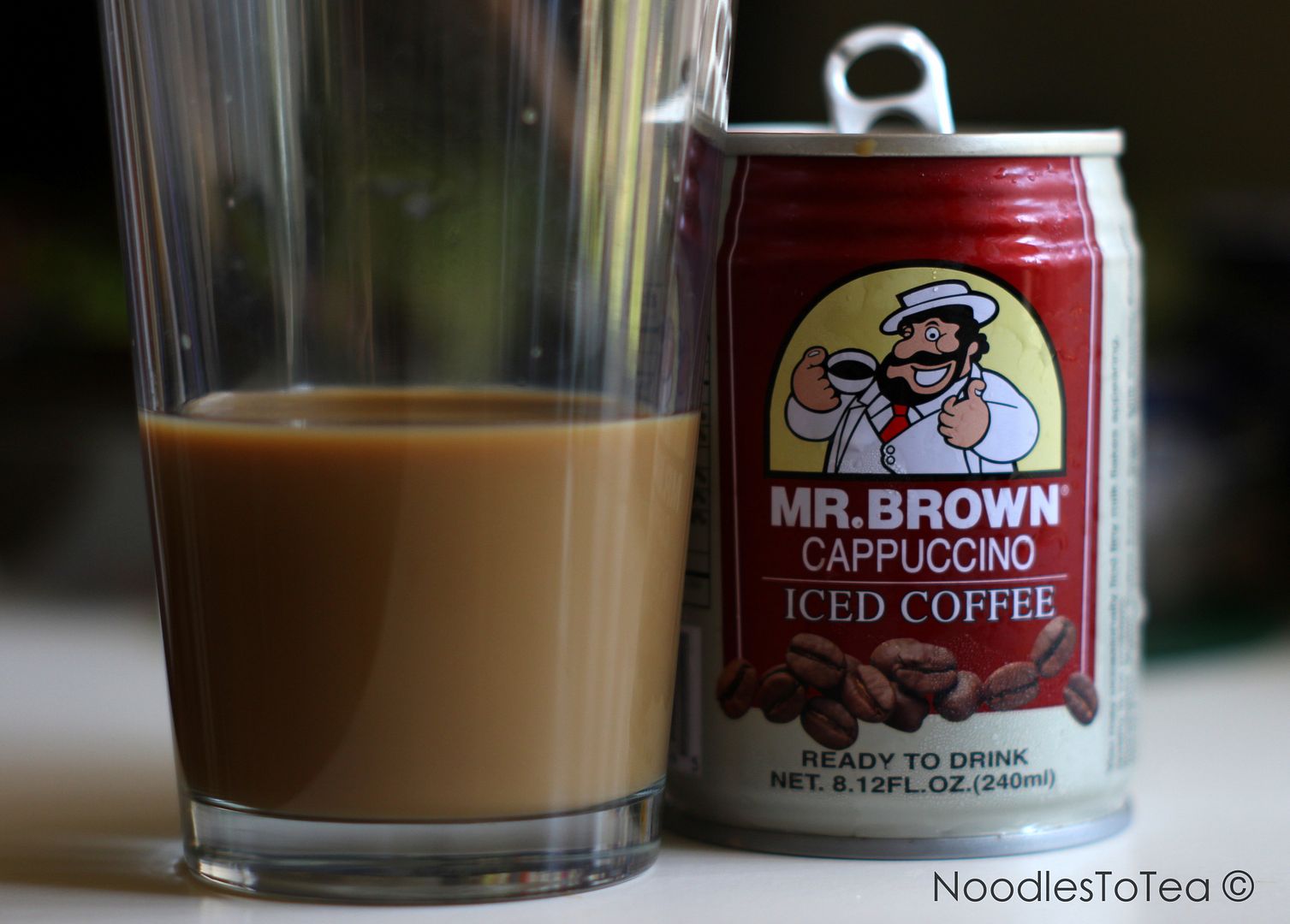 I say go for the vanilla, but I might not be a cappuccino kinda guy!
Mr. Brown Iced Coffee, Cappuccino
info from Wikipedia