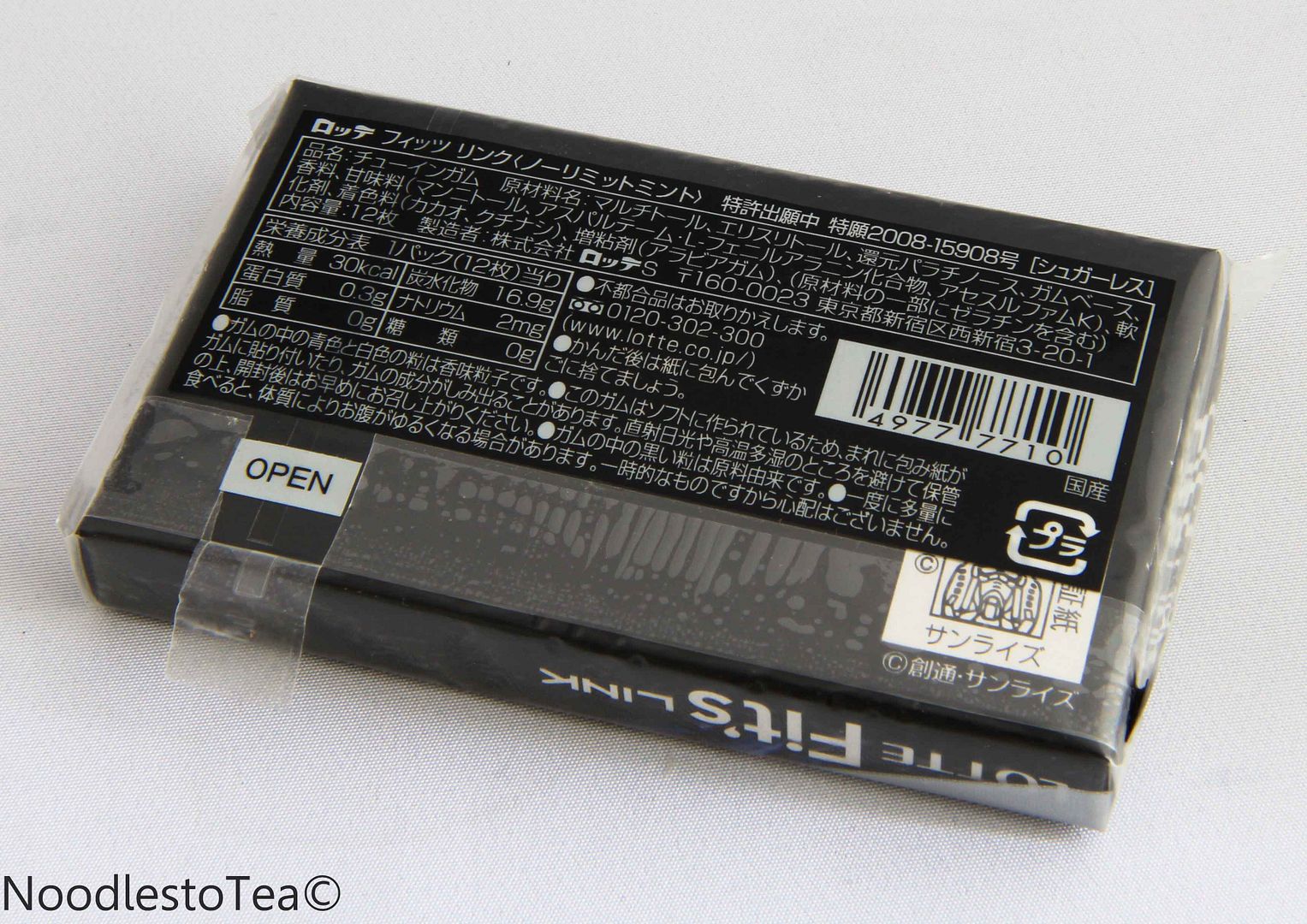 Lotte Fit's Link No Limit Mint (Gundam Edition) has a nice Mint flavor. Taste a lot like Spearmint and last for awhile. This was a Gouf Gum Edition for Gundam and noticed it on a stand in a Hobby store while in Kyoto in November. Grabbed two and started chewing on the streets all Gundam like. This gum in pretty popular (Fit's Link) and its pretty good tasting. Grab some while you are there but you wont find it with a Gouf on it, that I am sure of. It is a decent size piece not to small or large so you can enjoy. Supposedly up to 50 minutes you can enjoy this and I am at 15 minutes now and still have the faint taste of it.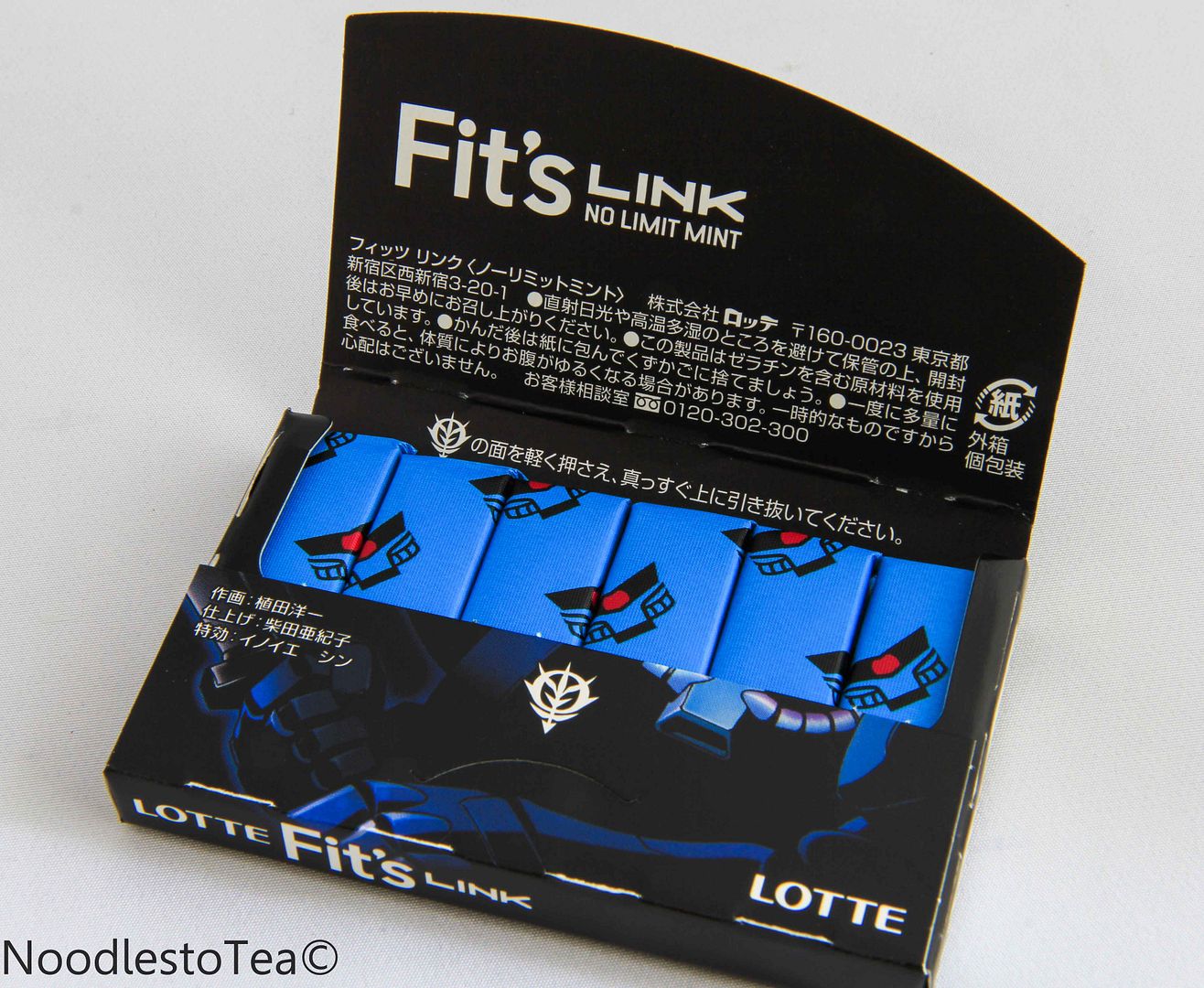 Lotte Group is pretty large, largest in South Korea and third largest in Japan for a confectionery company. Headquarters and started in Shinjuku, Tokyo they make candies, foods, shopping, parks, construction, trade, hotels....they are pretty big. Started in 1948, they grew by starting to sell chewing gum to children in post war Japan to dealing with all sorts of jobs.
Get some if you can!