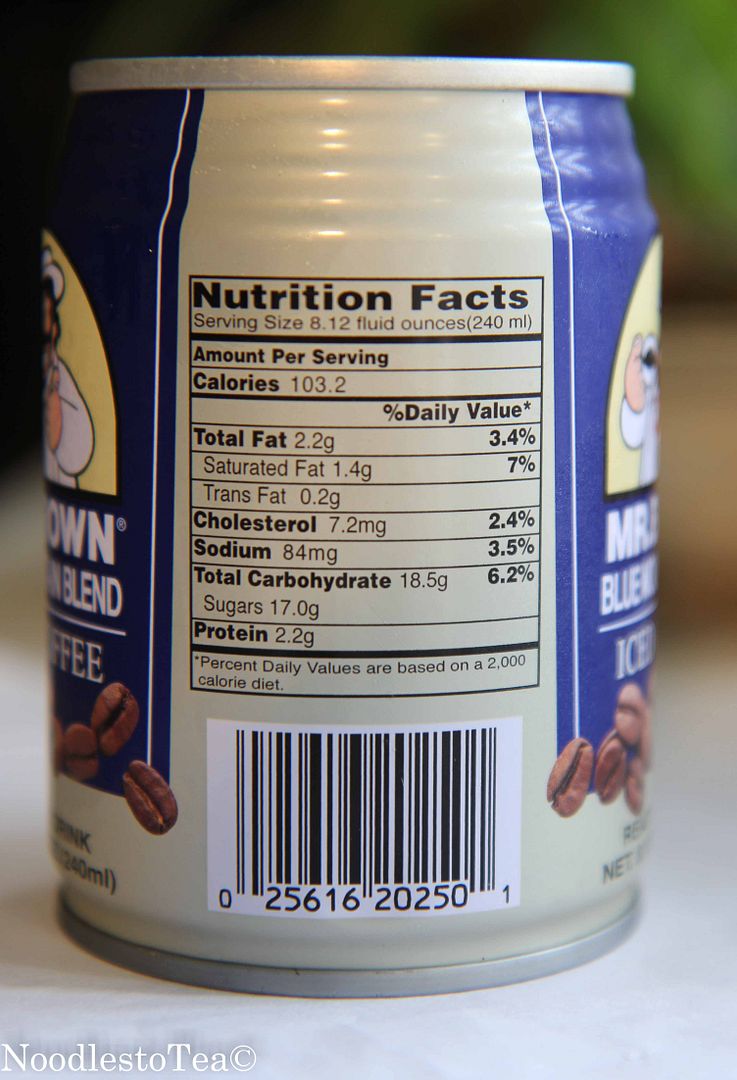 Here it is again, another Mr. Browns canned coffee, this time Blue Mountain Blend!
I have reviewed the Vanilla and the Cappuccino caned coffees from Mr. Brown and here we have another type. Produced by King Car Company in Taiwan and started in 1982. At only 240 mL of liquid it is a nice little can to get you going in the morning. The flavors are
Vanilla
,
Cappuccino
, Blue Mountain Blend, Original, espresso, Colombian, and Macadamia Nut.
It has the same color but lighter then the cappuccino. It taste more like a coffee without flavors added like the creamy cappuccino and the more vanilla tasting Vanilla flavor. It isn't the best coffee in the world and I would pick other canned coffees or just make some. I have never had Blue Mountain coffee from Jamaica but it doesn't taste like really good coffee, I believe it is from extract as well. This is an OK canned coffee it was only 75 cents like the others but I don't think I would spend much more on it.