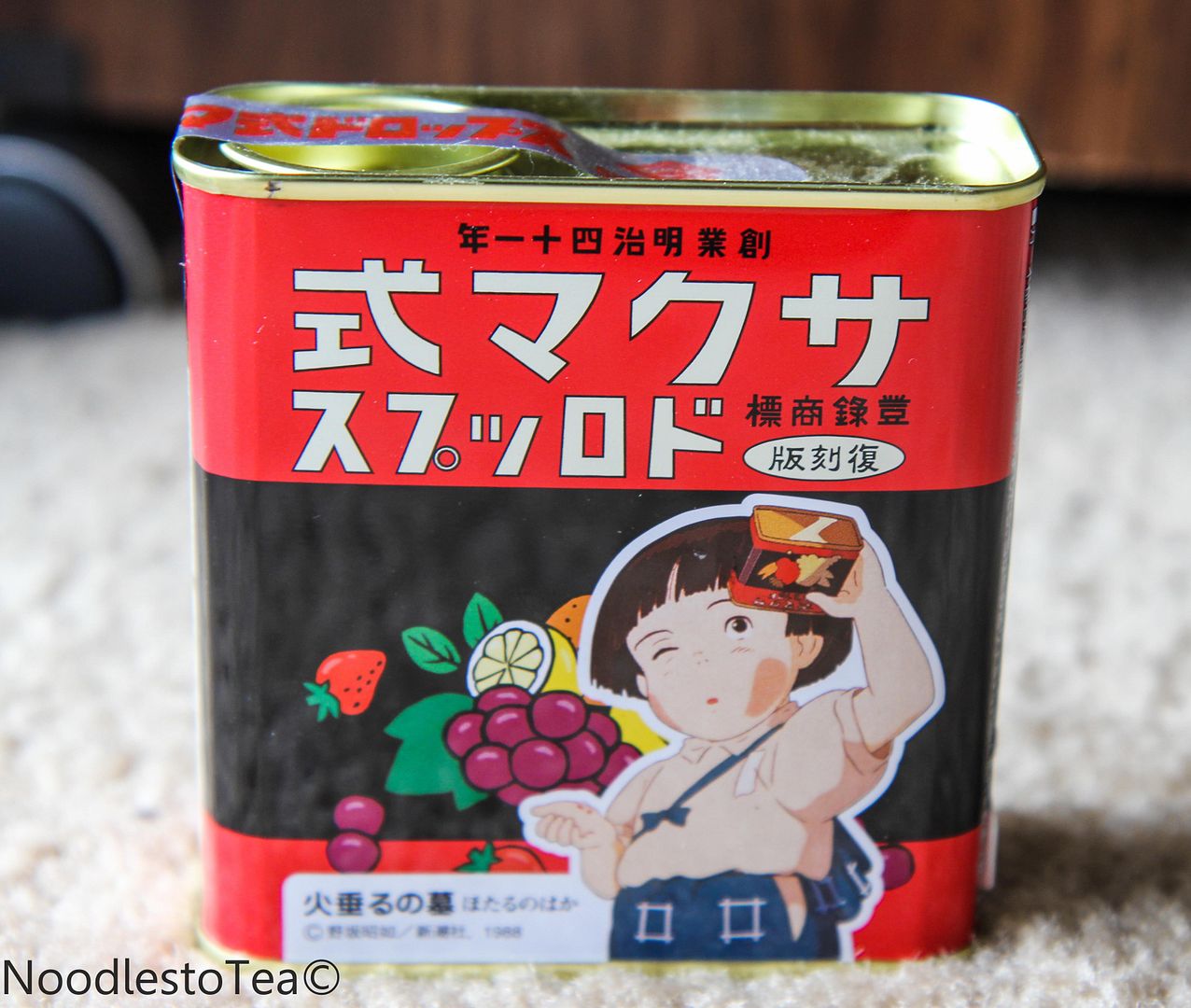 If you have ever seen the movie "Grave of the Fireflies" from Studio Ghibli then perhaps you have seen the children in the film eat these drops. They are a hard candy with various flavors that are not that bad. They come in an tin can as seen and you just pour them out into your hand. I bought the can because I noticed the reference to the movie on one side. They made this can as a limited edition one.
They are flavored with real fruit juice and made in Ikebukuro, Tokyo. The popularity of them use to be a lot back in the day as it isn't as much anymore. they have been around since the Meiji Era! There are a lot more candies out there now in Japan that people prefer and I agree as it wouldn't be on the top of my list.
It has a nice look on the can and that probably what prompt my buy, I forgot what I got it for at my local Asian Market. I am not a huge hard candy fan but enjoy them once in awhile. This is definitely hard candy and they didn't have an overwhelming flavor which was nice. I enjoyed the real fruit juice flavoring. They are all shaped like like what their flavor is. Now that I tried them, I probably wont buy it again unless there is another collectible can. They are tasty but not amazing in which I would probably buy something else with my money for my sweet tooth.
Thanks for stopping by!
Mr. Tea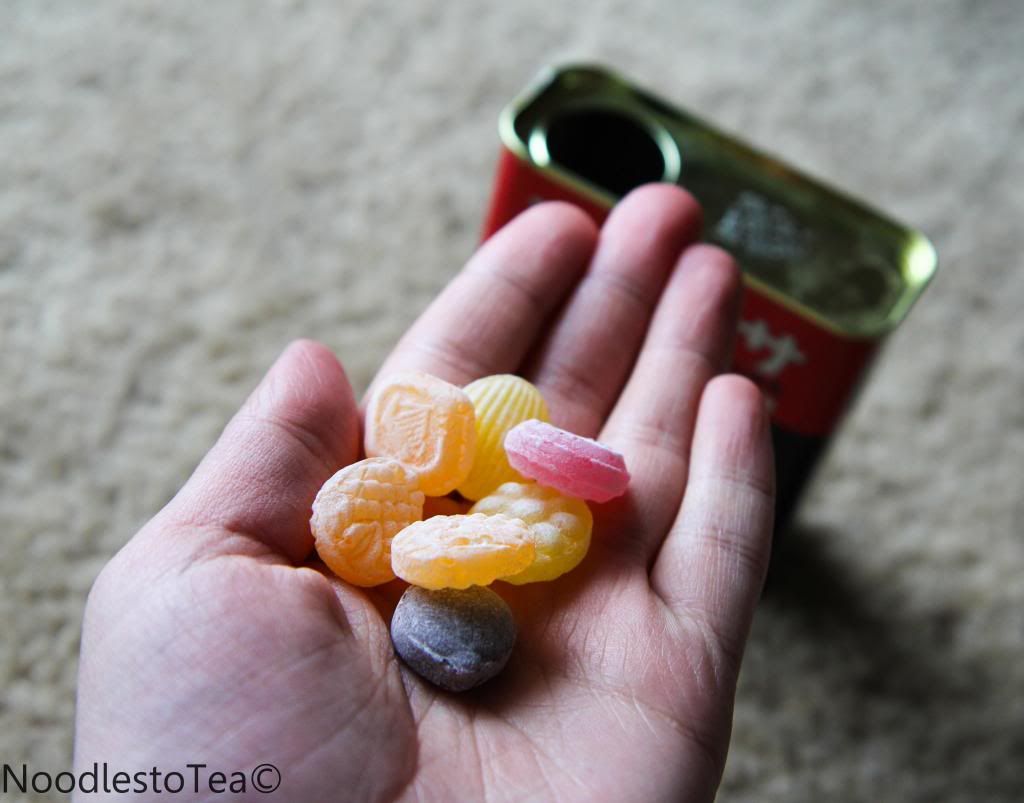 info from Wikipedia