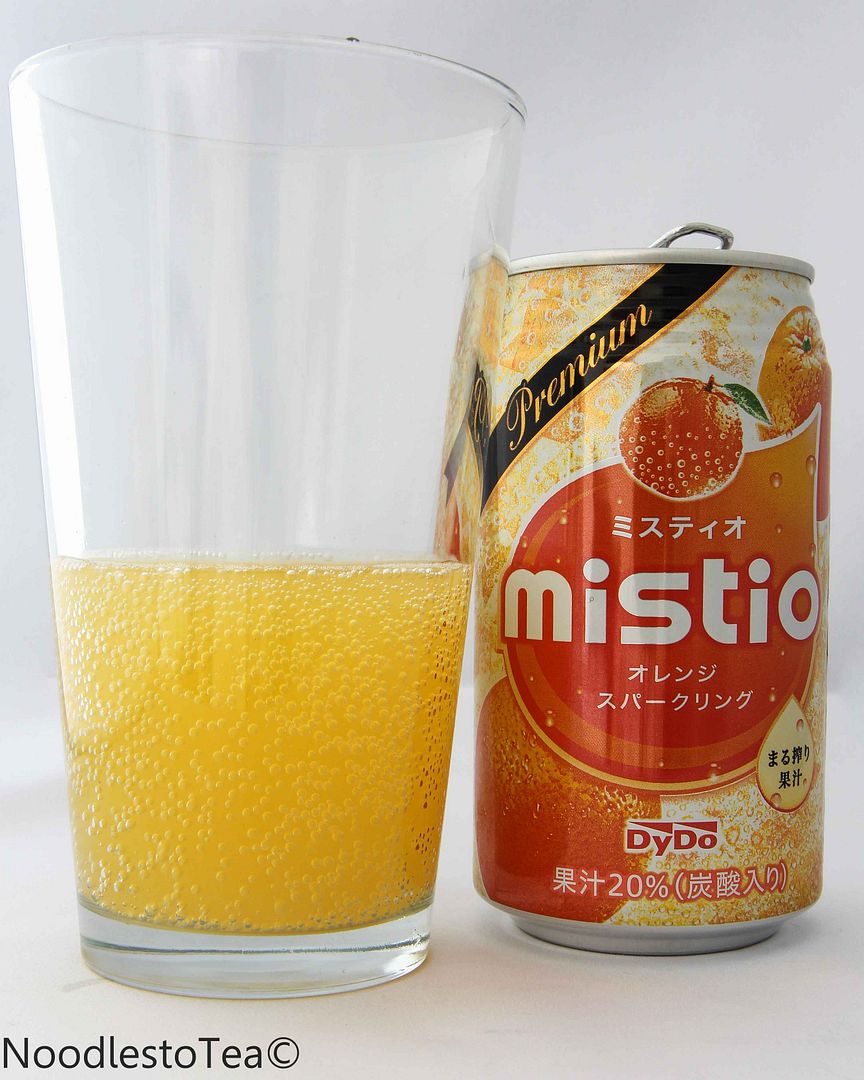 Another great beverage from DyDo, this is a sparkling orange drink. It is not as orangy or flavorful as say a Crush Orange soda. It is more of a sparkling drink so the carbonation is there and is quite nice. It is refreshing and I did enjoy it very much. I may have paid $1.50 for it and it would probably be that much in a vending machine in Japan.
If you like orange soda's give this a try, but it is more of a "sparkling" drink that is flavored.
At 100 calories it is less then the 120 you get from coke so please enjoy!