These Kit-Kats were bought on Mr.Tea's last trip to Kyoto! In traditional tea houses, it is common to pair green tea with a treat. In Kyoto, the common snack served with tea is yatsuhashi- a cinnamon biscuit. Kit-kat released this flavor with the yatsuhashi inspiration while Mr. Tea was in Japan. The first Kit-Kat store in Japan opened in January of this year located in Ikebukuro, Tokyo. Kit-Kat candy is really popular in Japan and sweets/foods are generally given as gifts and used as a token of good luck since the name sound like "kitto katsu" which means "you will surely win!"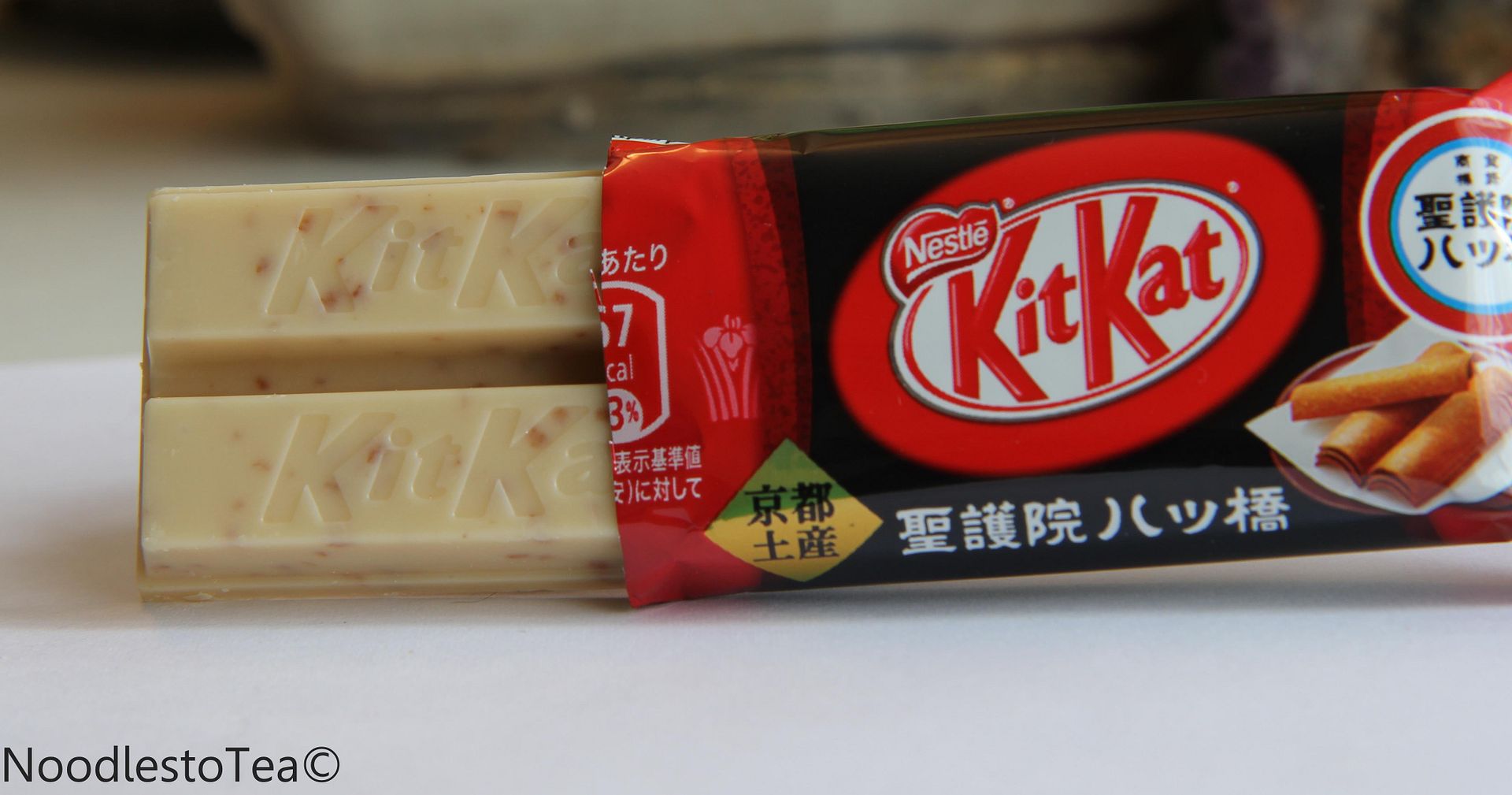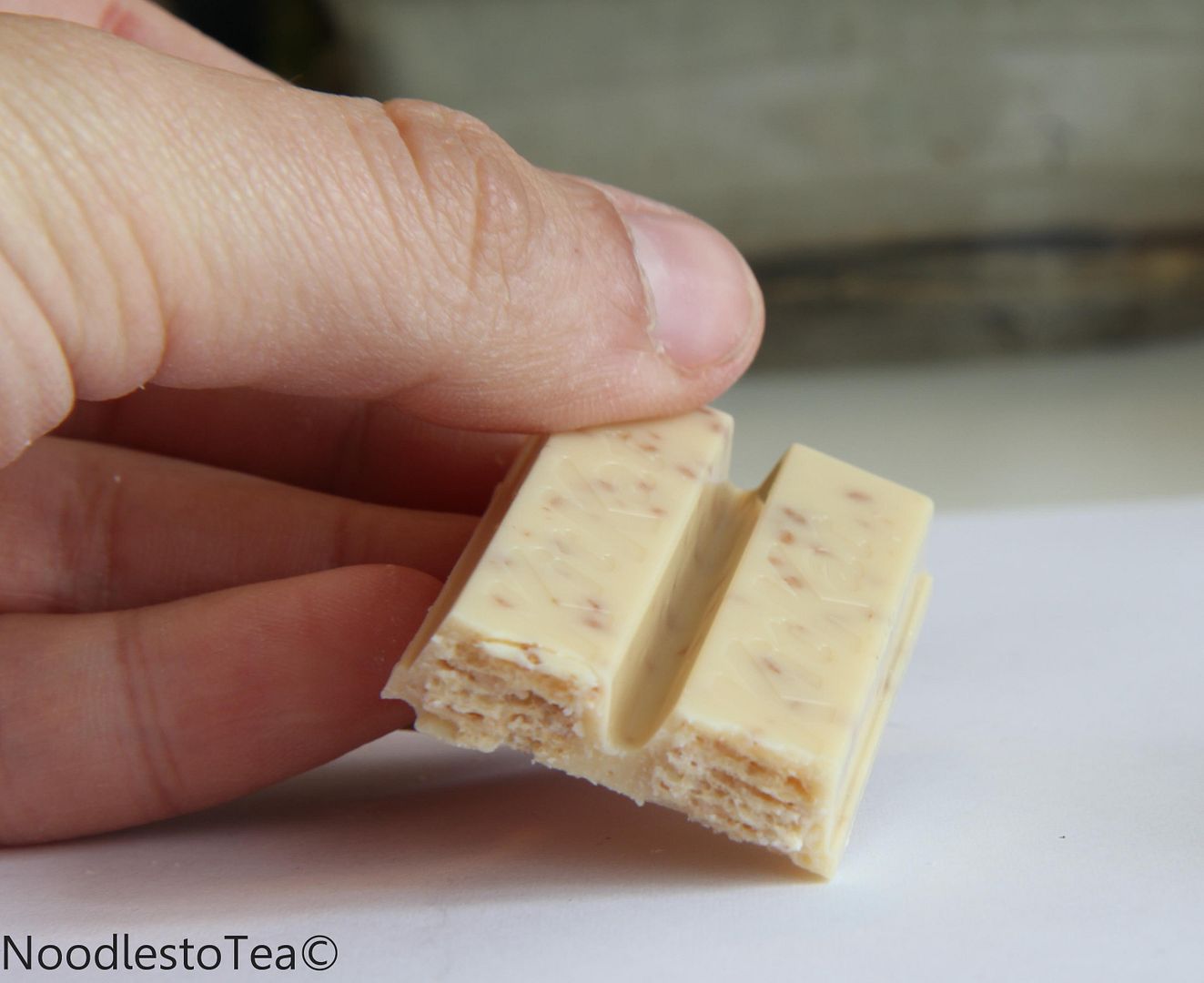 When I first opened the Kit-Kat wrapper, I first thought of Christmas. The strong, pleasant smells of cinnamon and nutmeg are the first impression from this candy. Unlike most Kit-Kat products, it is made with white chocolate which pairs well with the flavors. It still has the same crunchy texture as a normal Kit-Kat, but a unique flavor. We both loved the taste and wish there was more to snack on!
This pack of Kit-Kats was sold in 5 packs or you can grab the 12 packs. Since Japan uses candy mainly as a gift, this would make the perfect souvenir from a trip! They are mainly found in Kyoto, the new Kit-Kat Chocolatory in Japan, and sometimes online. We would recommend pairing them with a nice green tea for that authentic taste!