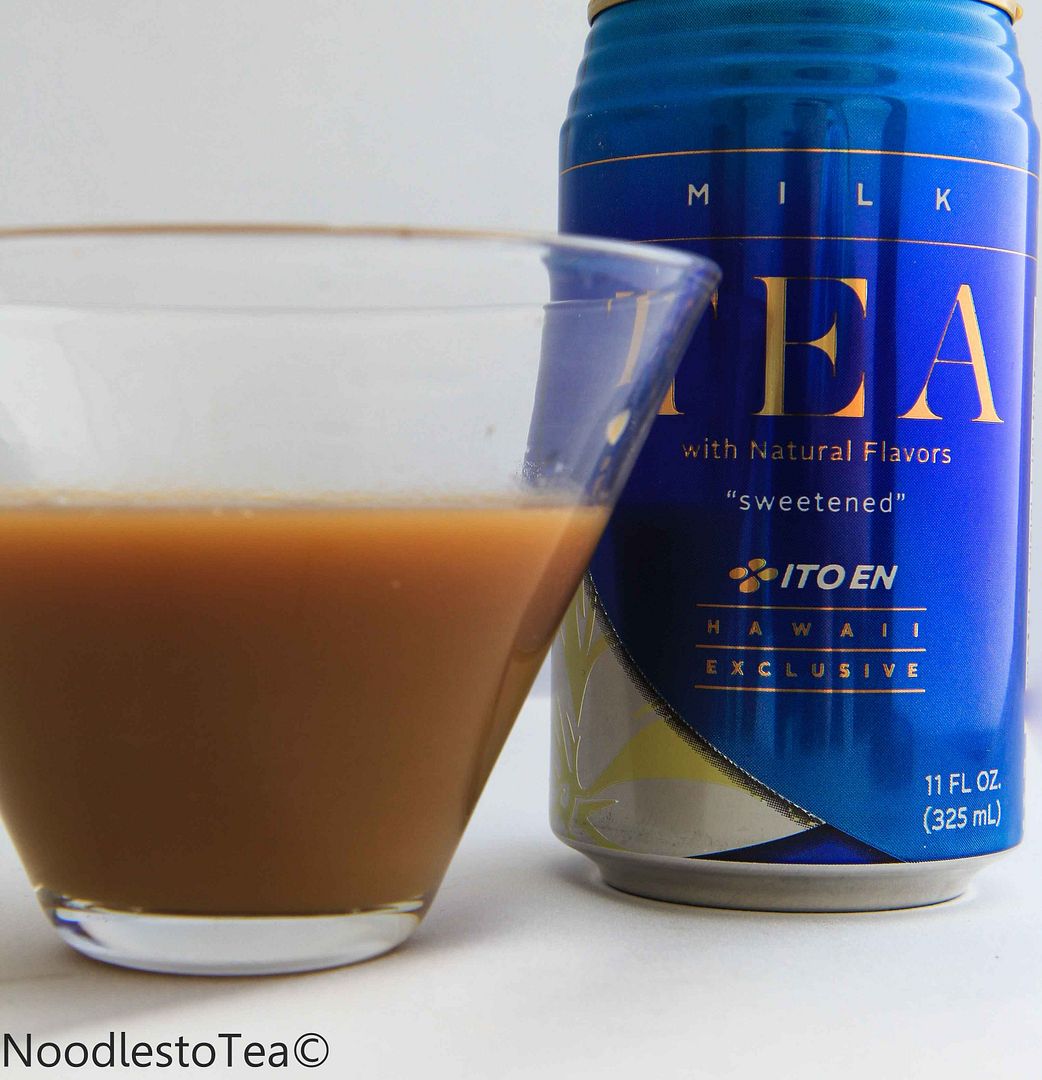 So this is one product that I grabbed and was not produced in an Asian country. I let it slide because Ito En is the maker of Japanese finest bottle teas (hands down, my opinion). Milk Tea is almost a favorite in Japan as well. Ito En has a facility that produces quite a bit of tea out there on Hawaii. Milk Tea is when you use black tea and mix with milk and then sweeten it. I a not sure about there process of course as when I make it, it is just my homemade black tea and then I pour milk in about 40%/50% tea. Not really a science but back to this canned beverage. I have tried canned milk tea before, I believe it was Sangria that produced it but this is a lot better. There is no really weird after taste and it is a nice smooth milk tea. Sweetened just right and taste like good tea is behind the milk as well. So far the best milk tea I have tried for the blog right behind the Royal Milk Tea drink packets which was a powered to mix.
This is also apparently a Hawaii Exclusive that they probably wanted to keep on the island but it was sitting there on the shelf at the marked and I saw "Milk Tea" and swooped in and took it right off.
Pay a $1 for it or even a $1.50 which I think I might had paid. It is delicious and refreshing! Don't chug it, enjoy it!